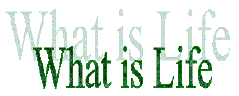 And what about Food?
---
Nutrition is the scientific approach to diet and food. Eating right has more to do with finding fresh food and does not depend on understanding nutrition science. Food is what we eat. Nutrition is why we eat what we eat because of reasons of health. Nutrition is simply a reflection of the fact that food contains nutrients. What nutrients and in which combinations and amounts are good for us is nutrition. However, selecting a diet based on food items - fruits, vegetables, meats, diary products, and basic staples such as bread, pasta, potatoes, corn and rice is more comprehensive than choosing (unsaturated fats, antioxidants, vitamins, minerals) or rejecting (salts, saturated fats, fructose) nutrients.

For an excellent book about the difference between food and nutrition science when considering eating healthy, we recommend to read Michael Pollan's 'In Defense of Food'. What if you're pregnant? The Pregnancy Pantry is an excellence source for eating while pregnant.
---
H o m e
Copyright © 2000-2011 Lukas K. Buehler