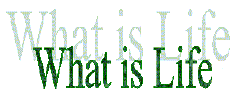 Reviews
of books by Stuart Hampshire
STUART HAMPSHIRE (1914-2004) British philosopher and literary critique taught philosophy at University College, London, Wadham College, Oxford, Princeton and Stanford.


---

Spinoza and Spinozism


by Stuart Hampshire
Oxford University Press, 2005
This book, published posthumously, is an updated version of Hampshire's first book on Spinoza*. It includes his most important revision on his view of Spinoza, arguing that Spinoza's metaphysics is close to modern biology, unlike Descartes philosophy that reflects closely on a physical view of the world (see also Ernst Mayr 'What makes biology unique?'). The biological view puts the individual and his/her self-interest at the center of nature, while physics views the world as a complex machine guided by universal laws.

* The age of reason; the seventeenth century philosophers, selected, with introd. and interpretive commentary; Published New York, G. Braziller, 1956, 1951 (out of print; find a used copy)

October 8, 2005 / © 2005 Lukas K. Buehler / go back to Book Review Home
---