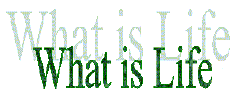 Reviews
of books by Richard H. Hersh
RICHARD H. HERSH is a Senior Fellow at the Council for Aid to Education (CAE), a national nonprofit organization based in New York City. Established in 1952, CAE is part of the RAND corporation (since 1996). Hersh is a co-director of CAE's Collegiate Learning Assessment Project. Hersh is a former president of Trinity College and Hobart and William Smith Colleges.


---

Declining by Degrees: Higher Education at Risk


by Richard Hersh
Palgrave MacMillan, 2005
Review forthcoming ...

October 5, 2005 / © 2005 Lukas K. Buehler / go back to Book Review Home
---