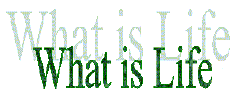 Reviews
of books by Joshan Lehrer
JONAH LEHRER. He is a graduate from Columbia University and worked in the lab of Neuroscientist Eric Kandel. Lehrer is editor at large of Seed magazine.

---

Proust was a Neuroscientist


by Jonah Lehrer
Houghton Mifflin, 2007

Lehrer probes the intersection of science and the humanities, where studying 'man' as 'man as' poet, writer, politician or philosopher can contribute as much to scientific insight into the nature of man as modern (neuro)science can.
January 25, 2008 / © 2008 Lukas K. Buehler / go back to Book Review Home
---